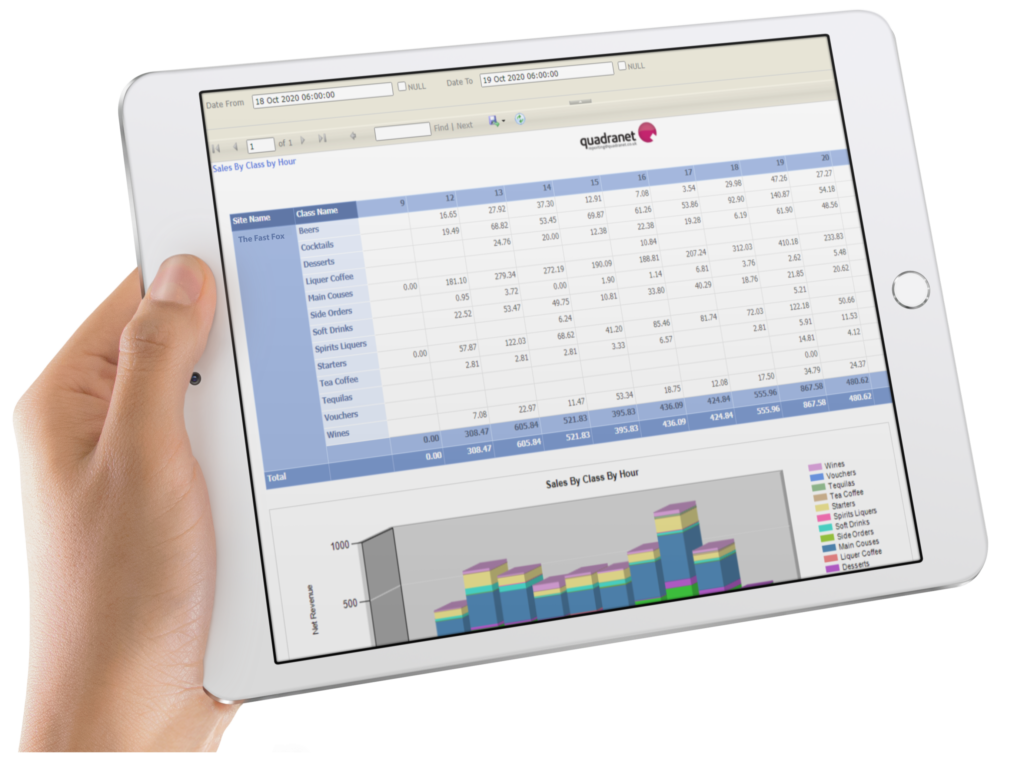 GAIN KEY INSIGHTS TO INCREASE YOUR PROFITS
Daily automated reports, delivering previous days and weeks sales information including comparison with this time last week, last month and last year.
Future covers, sales by hour & staff time and attendance reporting making staff costing decisions easier.
Interactive reporting to enable you to drag and drop different datasets in order to process the information you require.
Know your customers through customer reporting. What they drink, when they come, if they are loyal.
COMING SOON
ACCESS LIVE DATA STRAIGHT FROM YOUR OWN DEVICE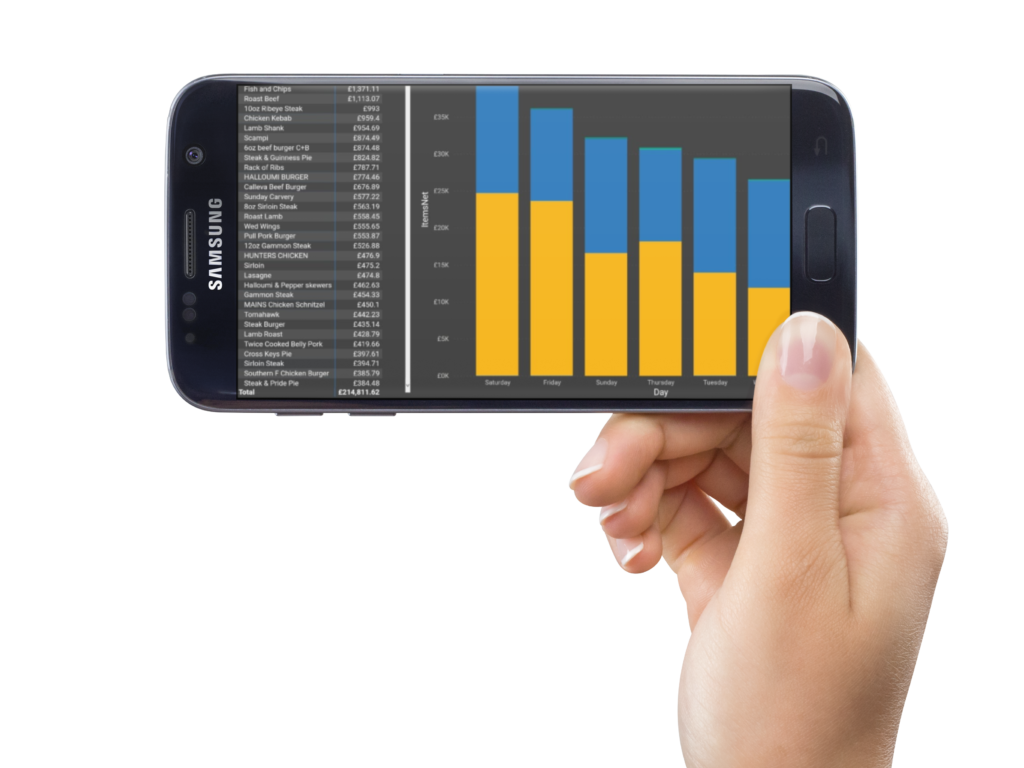 Discuss your
business requirements