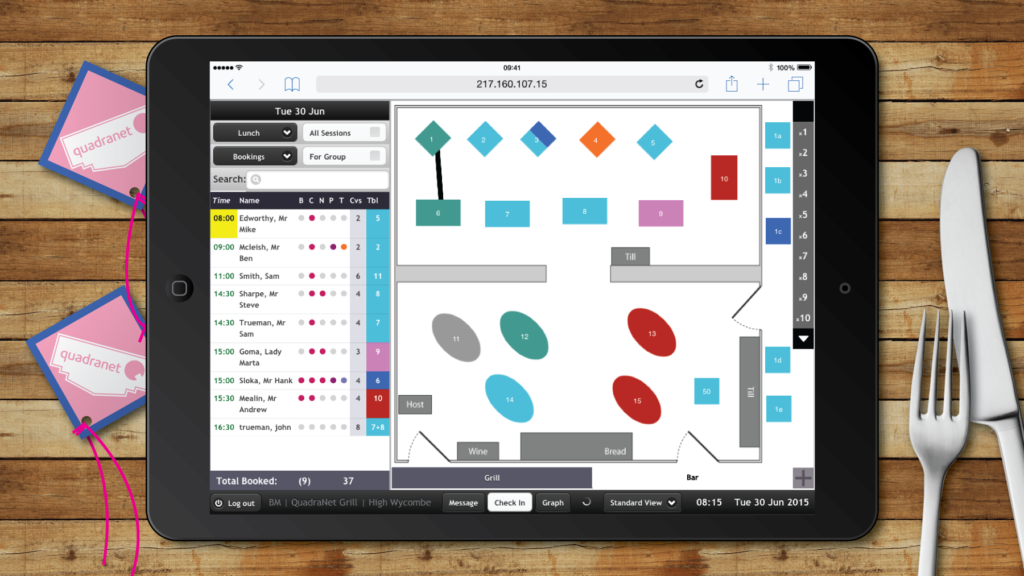 Enhanced Customer Experience
Our restaurant booking system's optimised table allocation manages your table distribution and recognises the different characteristics of dining at different times and on different days.
Be in touch with automatic and scheduled booking confirmations by email and SMS.
Active waitlist management optimise your covers with email and SMS confirmations.
If the chosen reservation time is not available, the next best alternative option increases your bookings by up to 12%.
Seamless online reservations
Our booking widgets are branded to your site – or you can even design your own!
Up to date, real time availability bookable through your website and social media platforms.
Features include multi-location features, promotions, deposits and pre-authorisations.
Reduce no shows
Automated email and SMS confirmations & cancellations have proven to reduce no shows from bookings.
Discuss your
business requirements